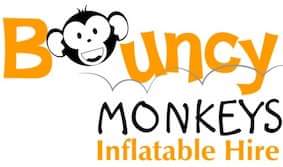 Frequently Asked Bouncy Castle Hire Questions
Do you deliver, set up, dismantle and collect the castles?
Yes, and it's all included in the price.
On what days can I hire a castle?
Our bouncy castles are available seven days a week. Including bank holidays.
How long can I keep the castle?
The bouncy castle is yours for a whole day or for only a few hours but the price will be the same because the same amount of work is involved for us. Our aim is to deliver and collect at the time to suit you. We start delivering from 8am .The latest collection will be 8pm unless you have requested over night hire. In these cases you must ensure that there is enough light around the castle. If you would like us to collect after 8pm there will be a small charge of £20.
Do I need to provide anything?
Only access to a power supply. Our team will bring all necessary equipment with them. This will include the bouncy castle that you have hired, ground sheets, safety mats, extension leads and circuit breakers and inflation fan. We have extension leads up to 50m long (approximately 164ft); Please tell us if the bouncy castle will be further away from an electricity supply than this. A generator may be needed.
Can the bouncy castle be inflated indoors?
Yes, our bouncy castles can be inflated indoors; we will provide sandbags to hold the bouncy castle down. You will need to check the ceiling height of the venue and just let us know.
Can the bouncy castle be set up on a slope?
No this is not possible however if it is a slight slope it may be ok, you will need to discuss this prior to the booking.
What about the weather?
Most of our bouncy castles have built in shower covers so they can be used in showery conditions. Bouncy castles should not be used in very heavy rain due to safety reasons. We can not set up if the wind speed is above 30km/hr or 24miles/hr. If the weather is to bad on the day of hire we will ring to arrange another suitable date.
Do you hire over night?
Yes we do hire overnight; there is small extra charge for this.
Do I have to pay a deposit?
No we do not require a deposit.
How do we pay?
We take cash on delivery.
What if I need to cancel?
You can cancel at anytime. There will be no charge in advance, cancellations on the day may be subject to a charge if we are on our way or have arrived at the destination.
Do you have insurance?
A: Yes, £5m, but it is important that the hirer appreciates what this means. PLI covers our selves against loss, damage or injury caused by inappropriate or unsafe set-up, or faulty equipment. It DOES NOT protect against loss, damage or injury caused through either negligent use of the equipment, or altering any aspect of the set-up after delivery, or through normal use where accidents may occur.